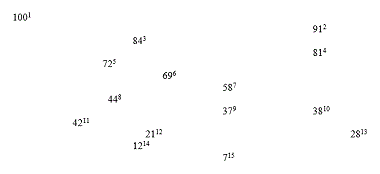 1
Please groom me. Meet my mother.
2
Thy love is better than ASMR to me.
3
Blessed are those who wake up in your bachelor pad.
4
To sleep with me, you must collect 2 cherries in 26 moves.
5
I possess no power to blacklist you, nor to love bomb you.
6
Our days together will never become ho-hum and blah.
7
To improve your blood sugar after exercise, rim me.
8
You'll be 66 when I turn __, which is your current age. I am 22.
9
There's a gap between 3 and 7 in your phone number.
10
My forehead heats up when you fist-bump / nose-boop me.
11
Only my sweat can cure your severe hypotension.
12
Rumour has it I've been flailing in the deep for you.
13
The second perfect number is your birthday in June.
14
Add one to the number of times you called me whore bag.
15
Check your watch. It's time to poke me on Facebook.